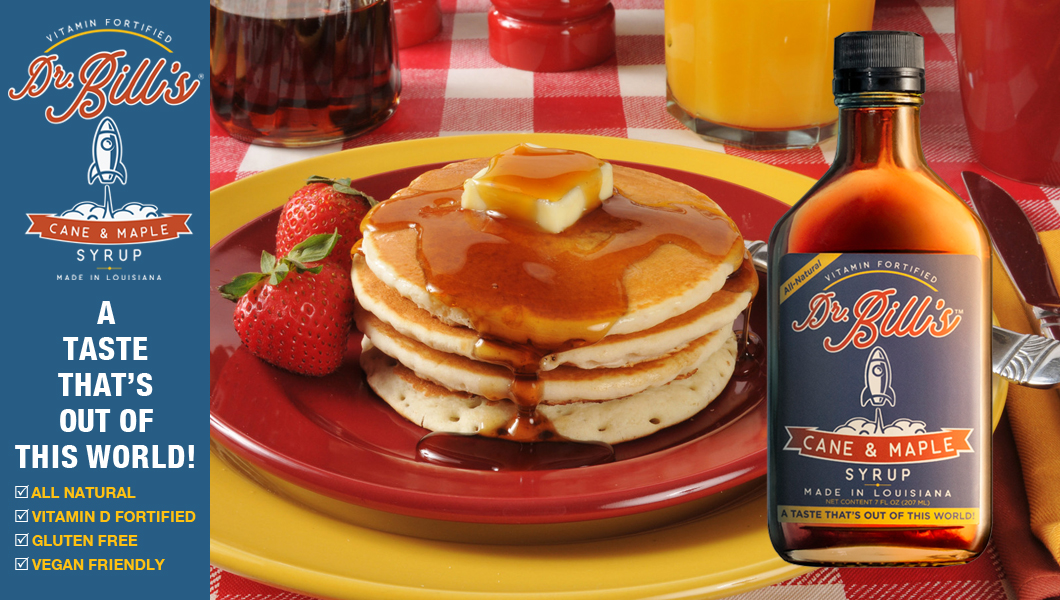 ONE SMALL STEP FOR PANCAKES.
ONE GIANT LEAP FOR BREAKFAST!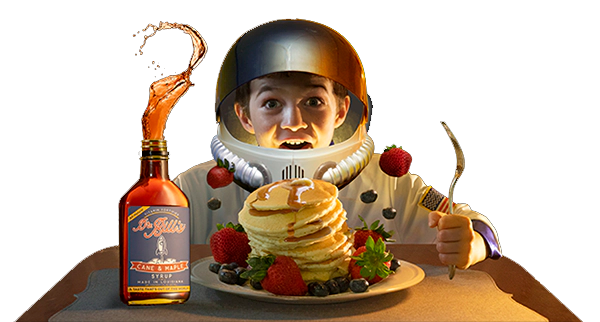 Blast off breakfast with Dr. Bill's! Made with the perfect blend of cane and maple syrup, it's the best of both worlds. Its all-natural flavor and vitamin-fortified formula make it a favorite for kids and adults alike.
FLAVOR YOUR DAY WITH THE VERSATILITY OF DR. BILL'S
Try It With:
pancakes and waffles
oatmeal
coffee
ice cream

Check out our "Rocket Recipe" page for inspiration!
Or Use It to Sweeten:
craft cocktails
smoothies
desserts
sauces
and so much more…

For all domestic orders shipping will be via USPS Priority Mail. A single bottle will be $5 flat rate and $13.50 for 2 to 9 bottles. If a cheaper priority rate is available based on location or other factors a refund will be issued. T-Shirt Shipping rate will be $3.50 for 1 or 2 shirts. (In most cases the T-shirts can be included with a syrup parcel and any T-shirt shipping fees will be refunded if more than one bottle of syrup is ordered. Please contact us for shipping quotes on larger or non-domestic orders.
PARENTS LOVE THE BENEFITS!

Dr. Bill enriches his syrup with Vitamin D to help children grow strong bones, teeth and muscle.
No
Corn Syrup |
No
Preservatives |
No
Added Colors
No
Added Flavors |
No
Added Sodium
WHAT OUR CUSTOMERS ARE SAYING
"I Love it!!!"

"My honest opinion is that I Love it!!! I like the general taste of cane syrup, but have always felt that it had somewhat of a metallic taste. Your syrup is a perfect blend… Not metallic at all, and not just a boring maple syrup."

"Delicious Syrup"

"I had your delicious syrup for the first time at Toast in New Orleans. I'm now officially an addict for it lol!!"

"Great breakfast became an excellent breakfast!"

"We were having some really good breakfast in New Orleans at a restaurant, French Toast on Decatur. We poured your syrup on our biscuits and what was an already great breakfast became an excellent breakfast!"

"Best syrup we've ever tried!"

"Best syrup we've ever tried! The whole family loved Dr Bill's Syrup. Used it on French Toast and Pancakes."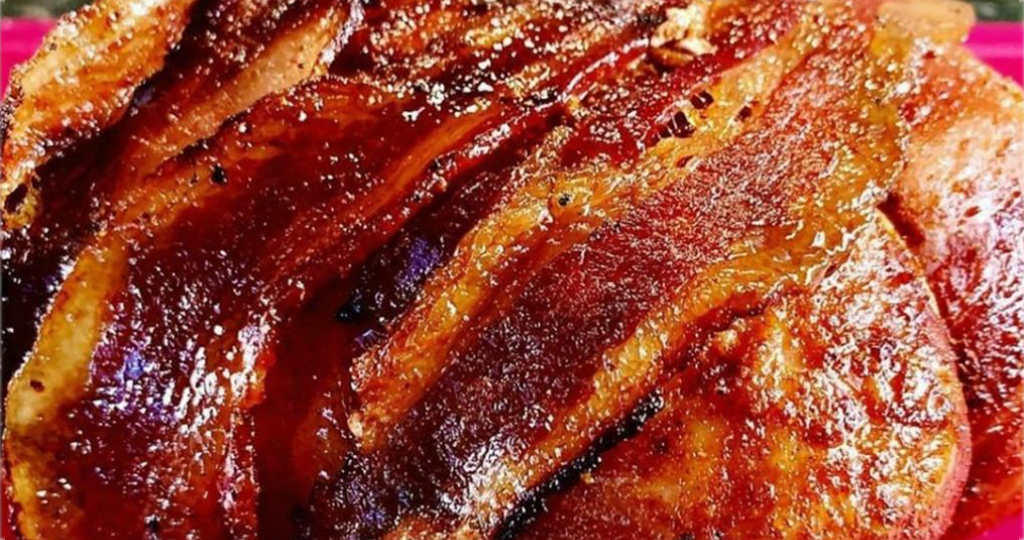 Pitmasters and BBQ Lovers have discovered the incredible taste of Dr. Bill's Cane & Maple Syrup for incredible grilling flavor. Ukulele Jay from Castro Valley, CA has made incredible recipes like this smoked and bbq'd pork with Candied Bacon and a Coffee Blossom Honey Cane & Maple Glaze.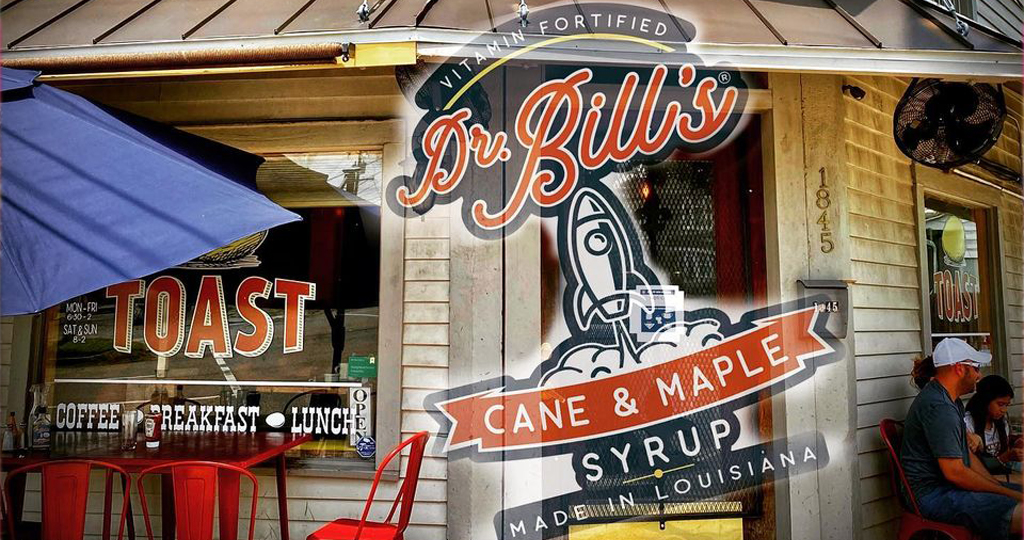 Restaurants have been adding Dr. Bill's Cane & Maple Syrup to their tables for their customers to enjoy. You can now find us at  Restaurant Patois and all three Toast New Orleans locations – French Toast Nola, Toast, and Toast Fairgrounds. Contact us today if you'd like to feature Dr. Bills on your tables.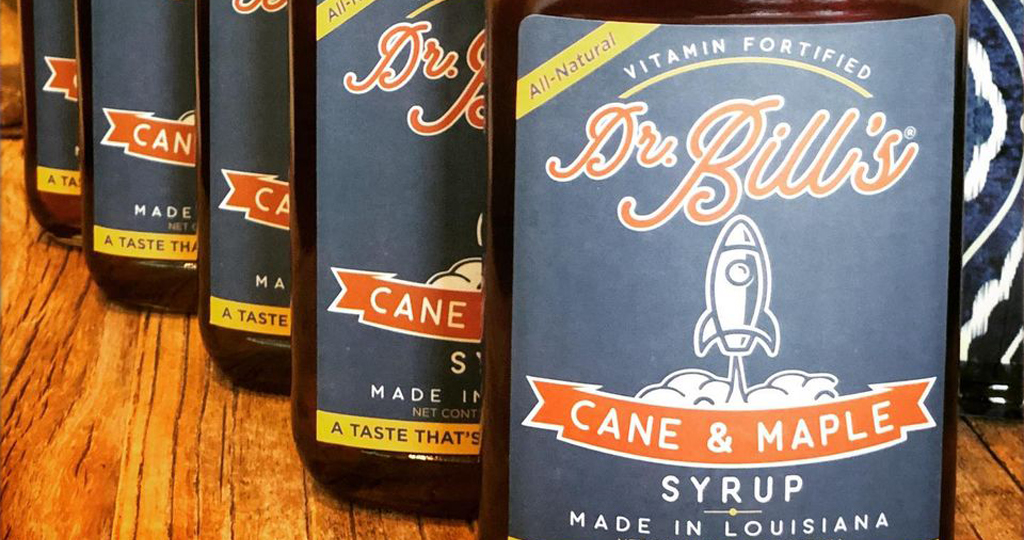 Our incredible, all natural Dr. Bill's Cane & Maple Syrup is now in 60 store locations across the Gulf Coast, as well as several restaurants. You can find us at select Rouses Markets, Cannata's, Calandros, Corner Markets, Oak Point Markets, and more. See our Location page.