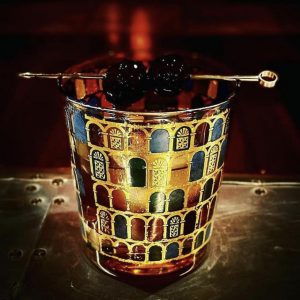 Ingredients:
• 2oz whiskey or bourbon
• 3/4oz D. Bill's Cane & Maple Syrup
• 2-4 dashes each Angostura, Orange, and Toasted Walnut Bitters, depending on desired flavor profile
• Dark cherries for garnish
Combine ingredients in mixing glass with ice; not the garnish. Stir 20 seconds then let sit for 20 seconds to dilute. Strain into rocks glass over single large ice cube. Garnish with cherries. Put on some music, dim the lights, sit in your favorite spot and just drink…and breathe. 
Recipe by @thehousemouse on Instagram